Dota 2 MMR Calibration
What you get
A professional player who plays within your previous rank
A win rate of : 70 – 100%
Requirements
Steam account with Dota 2 Profile
Level 13 on Dota 2
Not in Low Priority Queue
Guarantees:
We will never ask for your Secret Q&A
A VPN connection from your country
Full -or Partial Refund if something goes wrong
Dota2 MMR Calibration Boost
Just like in many online competitive games, you have a sort of calibration system. League of Legends has placement matches, as does Blizzard Entertainment's Overwatch, the popular hero shooter. Well, you have the same system in Dota 2. Calibration Matches are played to determine your starting rank each season. The more games you win and the better your performance in those games is, the higher you will be placed on the ladder. Well, if you want to maximize your potential in placing yourself as high as possible, then our Dota2 MMR Calibration Boost is the right thing for you.
How the System Works
There are 10 matches to be played during the International Ranked Calibration. The tricky part about this is that your placement doesn't only depend on your wins, but also on your performance. Yeah, you can win 10/10 and get placed at 4k+ MMR. But that is really rare and will happen only if your performance during those matches was impeccable and flawless. Nobody really knows exactly how the system works (but Valve), but we've got a general idea.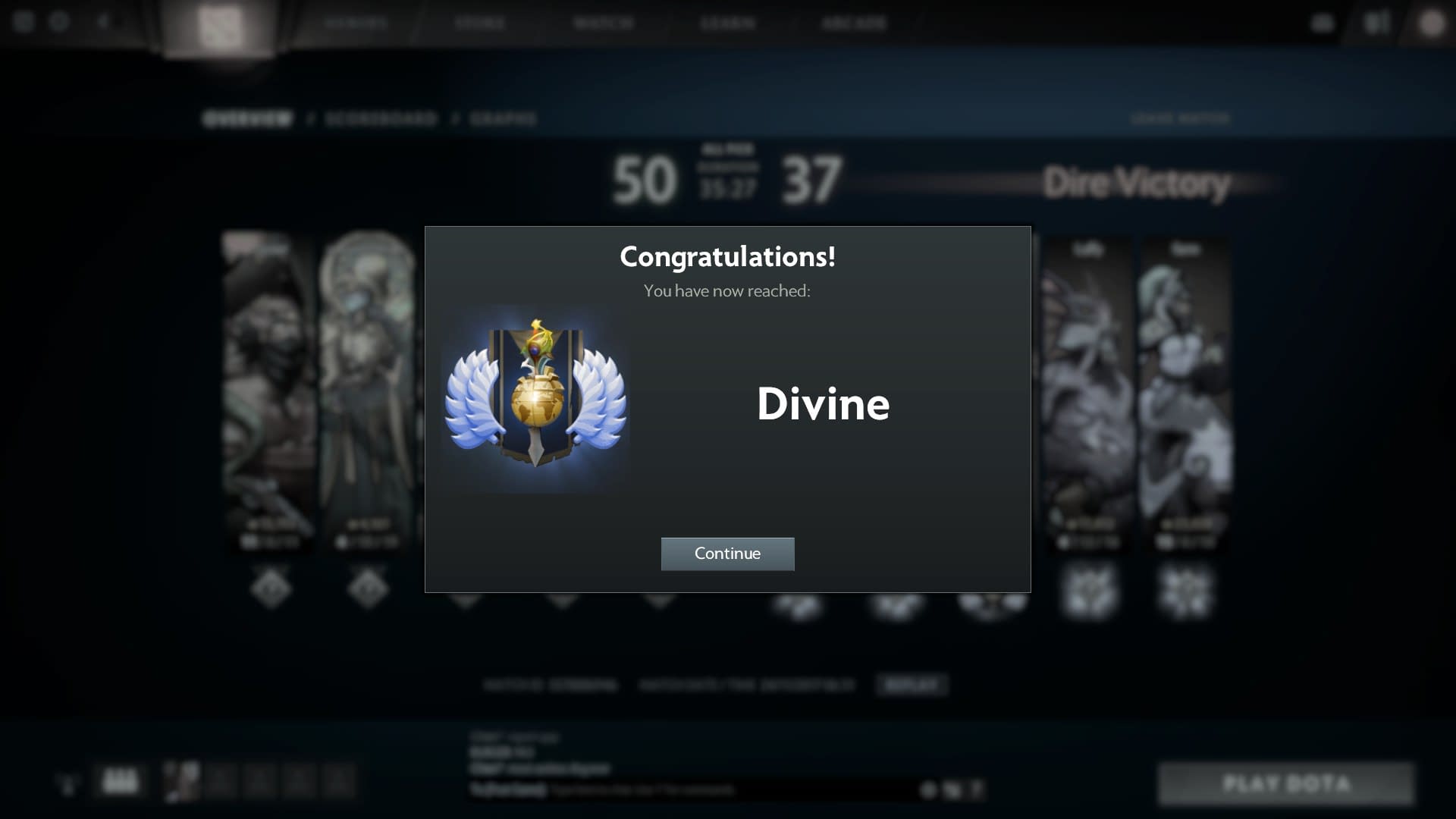 Dota2 MMR Calibration Boost
Basically, your performance is the most important part. Even if you lose the game, but your performance is insane, you will not lose as much MMR as you would have if you performed poorly and lost the game. The best case scenario is you being at peak performance during the game and win the match.
Our Dota2 MMR Calibration Boost
And that is why our Dota2 MMR Calibration Boost is the best service for you. Our professional boosters are sure to perform very well and also win the games during the calibration. I have personally handed my account to one of our boosters because I simply didn't have the time to play all 10 matches. To be honest, I expected a 3k-ish rating but ended up at 3.7k. I was really impressed with the skill of the boosters that I now regularly hand over my account to when I don't have the time to play myself. Multiple times have I sat down with the boosters and watched them play the game, and I was honestly dumbfounded at how amazing they were at this game.
So I can confidently say that our boosters are probably the best in the business, and will definitely be able to do your calibration for you, with amazing results might I add. In addition, if you have any questions or concerns about the service or the ETA, feel free to contact our customer support, and they will be happy to help you out with anything. We're looking forward to hearing from you soon!